Over 100+ New Tutor Jobs Today
Are You Looking For More Tuition Assignments?
Tutors needed for immediate tuition assignments at the Primary School, Secondary School, JC, Polytechnic and University levels
You get the best results when you are a part of the Best Tutor team
Tuition Assignment Application Form
Tutors Needed For Over 100 Latest New Jobs Today
Tuition Assignments - Choose from over 100+ new daily tutor jobs
Tutors Needed For All Budget Ranges
Our tuition assignments suit all budgets, across Singapore
Let us know your preferences and conditions, and leave the job-hunting to us
Every day, Best Tutor has new assignments near your home. Choose the assignments that suit your schedule 
Our clients include parents who are:
Principals and teachers at MOE schools

University lecturers

Professionals (lawyers, doctors, accountants)

Public sector executives

SME owners

Leading tuition centres

Young parents

Grandparents
Through Best Tutor, each of our clients found a committed tutor, who quickly helped students' grades improve
Tutor Qualifications -
New Tutors Needed Daily. All Subjects, All Levels
We are seeking private tutors that are available full time or part time, and for MOE current and former teachers to join our home tutoring team
Secure your career in education, and earn the income and respect that you desire
Best Tutor makes it easy for you to have a steady flow of students that need your tutoring expertise
Fill out the Tutor Application today, and become a part of our growing team
We have over 33,000 experienced tutors in our team
Our tutors' qualifications range from current teachers at MOE schools, experienced university undergraduates, to PhD-tutors
They are very familiar with the latest MOE syllabus and exam requirements
Our tuition assignments suit all budgets, across Singapore
Hourly rates range from $30 to over $120
Tutors needed every day for all subjects, all levels – for primary school, secondary school, junior college, polytechnic and university students
Let us know your preferences and conditions, and leave the job-hunting to us
Reliable Tutors Want To Join Our Team
Reliable tutors join our team because we are careful when matching their skills with students' aspirations
Since 2006, we have established a broad and deep network of specialist and effective home tutors in all the academic levels and subjects
Tutors Needed For New Tuition Assignments Every Day 
We'll help you fill your schedule quickly
How To Register
Full-Time And Part-Time Tutors Needed
One easy step! 
We take talent very seriously
Best Tutor is where we are today thanks to amazing tutors
If you would like to explore a tutoring career with us, we'd LOVE to hear from you!
Contact us here. Please indicate your:
Name

Areas that you would like to teach at (eg Newton, Jurong, Pasir Ris)

Email address




Mobile number

Education/professional qualifications/awards

Subjects you teach

Levels you teach (Primary, Secondary, JC, Polytechnic, University)

Hourly rate
Tutors Needed For These MOE Subjects:
We maintain an active, high quality database of tutors in:
Chinese

Combined Science

Elementary and Additional Mathematics

English

Geography

General Paper

History

Literature

Malay

Principles of Accounting

Pure Biology

Pure Chemistry

Pure Physics

Science

Tamil

Theory of Knowledge
Free, Simple, Fast
Fill our online form. Many assignments are waiting for you!
Tutors Needed Because We Match Tutors For These Education Levels/Tracks:
Primary School

Gifted Education Programme

Integrated Programme

International Baccalaureate

Secondary School Express

Secondary School Normal Academic

Junior College

Polytechnic

Private Candidates

University
Tutor Shortlisting Process
Shortlisting takes between a few hours to 3 business days
Step 1 – Let us know your areas of expertise and tutoring experience
Step 2 – Best Tutor will shortlist tutors whose profiles are best suited to the Assignment
The client will then select his/her preferred tutor
Step 3 – Only the selected tutor will be notified
In view of the implementation of the recent Personal Data Protection Act, we require your explicit consent to contact you for tuition related matters. By registering with Best Tutor, you have given the Best Tutor network explicit consent to contact you through various electronic media, including calling, sms, and Whatsapp, etc. 
If you do not wish to further receive any of our messages, calls, and emails, please unsubscribe yourself by emailing us at https://www.facebook.com/SGBestTutor
Please give us up to a week to remove your information from our database. If you still receive any calls or sms's from Best Tutor after unsubscribing, please kindly contact us at 88766 121 or at any of our email addresses. Thank you.
Two Things That We Won't Do
No Automated Tutor Matching
Parents tell us that computer matching does not result in identifying suitable tutors that their children need
Careful manual matches made by experienced tuition advisors work much more effectively
We are sure that you agree
The best way for parents to find effective home tutors like you is through live interviews to assess the tutors' track records, tutoring style, and the tutor's own academic achievements
We Do Not Sell Our Tutor and Client Database
Many online tuition agencies rent their tutor and client database to anyone willing to pay $75 a month
Your privacy is important to us, and we do not have programmes that allow "licensees" or "subscribers"
Our Tuition Agents (Team Leaders)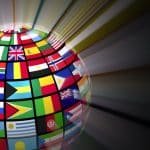 Singapore Management University, BSc (School of Economics)
Curriculum Head, Best Tutor Social Sciences – General Paper, History, Geography, Social Studies, Economics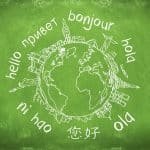 Nanyang Technological University, BA Hons
National Institute of Education/NTU, PGDE
Former MOE teacher
Bristol University, MA – Linguistics
Division Head, Best Tutor Languages – English, Mother Tongue, Literature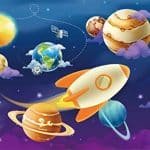 National University of Singapore, BSc Hons
California Institute of Technology, MSc
Former MOE teacher
Head, Best Tutor Math, Accounting, and the Sciences
University of British Columbia, PhD (Curriculum and Pedagogy)
Manager, Best Tutor
Over 100+ New Tutor Jobs Daily.
Apply Now
Singapore's Best Tutors For: