We take talent very seriously. Best Tutor is where we are today thanks to amazing people. Thanks for your very good feedback since 2006!
Singapore's Best Tuition Agent | Hire Tutor Singapore | Primary School | Secondary School Tuition | Junior College
It's Your Turn To Succeed!
85% of our students achieved improvements of at least 1 grade, within 6 weeks after tuition started
Latest MOE Syllabus & Exam Marking Schemes
Everyone Can Do Well In their Exams
Catch The Problem Early, And Boost Your Grades Now
Start Effective Tuition Tomorrow
Choose From 33,000 Of Singapore's Most Qualified And Experienced Home Tutors
Only successful private tutors are accepted into our team
Our objective is to professionalize the tuition industry in Singapore
Annually, Best Tutor helps students achieve their A-grades, and to be accepted into their choice of Gifted Education Programme, Integrated Programme, International Baccalaureate Programme, Express Stream, Polytechnic, Junior College and University courses
We have Singapore's strongest team of qualified high-performing tutors, ranging from current teachers at MOE schools, reliable undergraduate tutors, to PhD-tutors
Singapore's Best Tuition Agent | Hire Tutor Singapore | Primary School | Secondary School Tuition | Junior College
Our Tuition Coordinators (Team Leaders)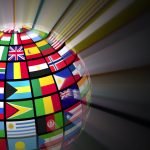 Singapore Management University, BSc (School of Economics)
Curriculum Head, Best Tutor Social Sciences – General Paper, History, Geography, Social Studies, Economics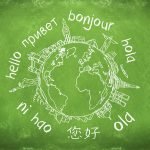 Nanyang Technological University, BA Hons
National Institute of Education/NTU, PGDE
Former MOE teacher
Bristol University, MA – Linguistics
Division Head, Best Tutor Languages – English, Mother Tongue, Literature
National University of Singapore, BSc Hons
California Institute of Technology, MSc
Former MOE teacher
Head, Best Tutor Math, Accounting, and the Sciences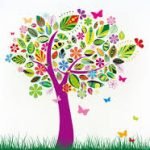 University of British Columbia, PhD (Curriculum and Pedagogy)
Manager, Best Tutor
Hire Singapore's Most Professional Tutors
Bring in reliable tutors because you know that when your child says "I don't care", he really means "I am too scared to care because then I might fail."
Best Tutor will identify professional and effective tutors who are patient, caring and make the sincere efforts to help their student
If you are a student whose parents and teachers are often complaining that you are not putting in enough effort into your work, hiring qualified tutors will help you know if your student methods and exam skills are correct
Choose Your Ideal Committed Tutors Today
Just let us know your expectations. Within 12 hours, we will show you tutor profiles that best suit your requirements
Singapore's best tutors want to join our team because we are careful when matching their professional skills with students' aspirations
Since 2006, we have established a broad and deep network of specialist and effective home tutors in all the academic levels and subjects
7 out of 10 of our students are recommended by current students and parents
You probably found us because your relative, friend or school teacher told you about our reliable tutors
Our clients include parents who are:
Principals and teachers at MOE schools

University lecturers

Professionals (lawyers, doctors, accountants)

Public sector executives

SME owners
33,000 Qualified Tutors Are Ready To Start Tuition This Week
Just let us know your expectations
Within 12 hours, we will show you 4 to 10 profiles of highly qualified tutors that best suit your requirements
Most importantly, we meticulously assess our tutors' academic background, motivation and reliability
affordable, fair Tutor Rates
Our tuition assignments suit all budgets, across Singapore
Tutor matching is free. You pay only for the lesson(s) conducted
We believe in delivering on each and every promise
Your tuition needs will always be our top priority, and we want you to have the best tuition experience from our private tutor
If for any reason we feel that we are not able to fulfill the assignment, we will tell you
This will enable you to spend your time more fruitfully
The Right Tutor Makes A Big Difference
Our professional tuition coordinators know exactly how to shortlist the most qualified tutors who can help your grades improve
Even A-scoring students have days when they feel totally lost or weak in a certain topic
Our carefully-chosen tutors can explain everything from scratch and customize their lessons based on your pace
We are fast. We are well-known
We have Singapore's most effective home tutors
Our professional tuition coordinators how to find committed tutors who can identify the causes why you obtained lower than expected grades
Best Tutor knows what works, which experienced tutors can help your grades improve, and why
Your proficient home tutor will tailor the lessons according to your specific learning and grades objectives
Every student and parent is different
Understanding your preferences take precedence in everything that we do
Therefore, Best Tutor invests time to understand those needs, and customizing our tuition matches to find the most exceptional home tutors for you
Whether you are already scoring A's and want to achieve even stronger A's, or have already studied hard and still have difficulty passing – we have professional tutors for you
Catch The Problem Early, With Effective Home Tutors
The core learning methodology of the Singapore education system is that each skillset is the foundation for future lessons
This is similar to Lego bricks being carefully situated next to the other
Build a strong foundation for your child
Remedial tutoring can start at any age, but catching the problem early is best
We Are Professional Educators Ourselves
This means we have the right expertise to match you with outstanding tutors
The Best Tutor management team comprises senior former MOE teachers.
We have been educators all our professional lives. And we are parents too
In particular, we completely understand the problems that students and tutors face, and how students can overcome those challenges
Therefore, we can secure the most suitable tutor match for you
Revise All Weak Chapters And Prepare For Coming Exams
Our Numbers Show What You Too Can Achieve
Your grades will quickly get better
Our Guarantee: Experienced & Qualified Tutors

Best Tutor wants to ensure that our students understand all concepts, 100%
Singapore's Best Tuition Agent | Hire Tutor Singapore | Primary School | Secondary School Tuition | Junior College
Qualified, experienced tutors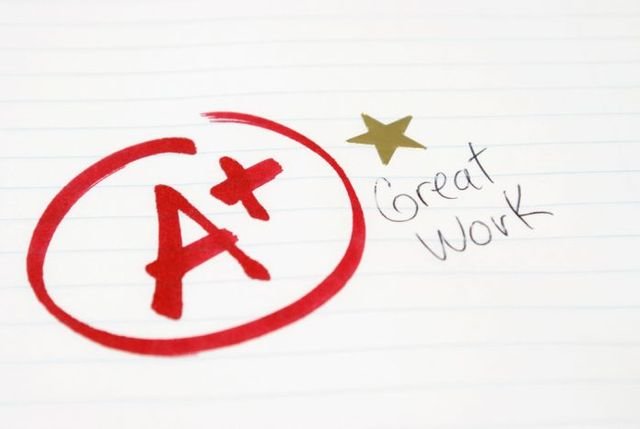 Comments about Best Tutor tuition advisors
Loh Wah Kei,
Head of Department
School in the North-East
Angela has ensured that her tutor recommendations fit my brief. She helped me find committed tutors for my daughter within 2 days. 
Ryan is an excellent coordinator! Listened carefully. Very experienced and resourceful.
Janelle Lau,
Integrated Programme,
CHIJ St Nicholas Girls' School
June found a great tutor for me within 2 days. Mr. Leong's ability to teach Physics is amazing. A very reliable tutor, and he has been teaching me for 3 years.
Irene Wu,
Supermarket cashier 
I was shocked when Hui Zhen failed her Primary 5 Math. I got her a tutor and her grades have been steady and improving. Hui Zhen is so relieved that she has someone to turn to for the difficult topics. Thanks Ryan for being such an encouraging and hardworking coordinator!
Siti Mohd,
Boon Lay Secondary School
Thanks David, for responding so quickly, and for answering my difficult questions. Very impressed by the A Maths, English and Chemistry tutors you had matched me with.
Mavis Koh,
Cedar Girls' Secondary School
Wasn't expecting that your coordinator Angela would be so quick and professional. Tried my luck, and am pleased with the committed tutors in Physics, Math and Chinese that you introduced to me.
My family runs on a tight budget. Best Tutor managed to find me two experienced committed tutors, and so quickly too. Thanks David.
Ashok Kumar,
Engineer, SMRT 
The coordinator June is friendly and helpful. She balances the requirements of the parents and tutors very well.
Esther Fong,
Boutique Owner, Toa Payoh area
Ryan was telling me to reduce my budget, rather than to increase it. And introduced me an excellent undergraduate tutor who teaches so well. Great recommendation, and I am very grateful.
Anthony Ng Biology Tutor, Best Tutor
Same day confirmation. Must be because you have so many parents seeking your services. Thanks David, for the assignments.
Loh Ai Bee,
Serangoon Junior College
I'm absolutely grateful to Best Tutor for matching a very knowledgeable JC tutor for me. I had high hopes for Economics before enrolling into JC, but I didn't realise it would be such an uphill battle. Thankfully, your agency was fast and efficient in searching for a suitable Econs tutor for me. Ryan, thanks so much for everything!
Julia Chew,
Investment Banker, Chartered Financial Analyst 
Thanks Ryan for shortlisting these two tutors for me. I originally wanted one tutor only for my daughter, but the other tutor's profile was also interesting, so my sister engaged him for her son.
Sandy Soh,
School Canteen Operator 
Very helpful and knowledgeable coordinator. David found me a good tutor within 2 days, and we started tuition lessons that same week.
Anand Kumaraswamy,
Head of Risk International Bank 
David is honest and candid whenever I have questions about tutors and my daughter's learning challenges.
Lim Chen Yi,
Catholic High School 
The new 1128 syllabus emphasizes innovative thinking. Feel so blessed to find a reliable tutor who emphasizes creative writing. Great recommendation, Angela!
Ng SL,
Manager/Administrator Public Hospital 
The coordinators understand the issues that my daughter and I are facing. June and Ryan are resourceful, and they have a strong sense of responsibility for their clients, the students and the tutors.
Singapore's Best Tuition Agent | Hire Tutor Singapore | Primary School | Secondary School Tuition | Junior College
Comments about reliable tutors (by students)
Leslie Soh,
Gifted Education Programme,
Rosyth School 
Reliable tutor. Many witty and interesting stories. Knows the Chinese culture and language very well. I almost like the language now!
Wong Mei Kwan,
National Junior College
The teaching pace in school sometimes leaves me confused about certain terms. I am too shy to speak up and ask because my classmates (in the Integrated Programme) seem to have no problems. Glad my dad found me a tutor.
Nicole Chung,
Mayflower Secondary School
I feel guilty that tuition is a big financial burden to my parents. I pay attention because my tutor is so sincere in wanting me to improve. I was a high achiever in lower secondary, but my grades in Secondary 3 were very disappointing. Fortunately, found good tutors and my O Levels turned out well.
Sarah Ng,
Nanyang Junior College 
Being in a new school was very stressful. Glad that I have a reliable tutor who is able to explain Econs to me.
Yang Chin Chiang,
Pioneer Junior College
Was able to score well in chemistry throughout secondary school. Wasn't able to keep the grades in JC, so I sought a tutor. Now, back to being top 5 in class.
Rajachandran S.,
Damai Secondary School
I failed my first Accounting test. I thought that my being good at Math would have helped. Nope. Having a reliable tutor helped.
N Tan,
Holy Innocents' High School
I'm tired of websites claiming that when I enroll, they can double or even triple my Math grades just by having tuition twice a week.  Thanks Ms Judy, for understanding my (slow!) learning style.
Miserable. This is the only word I can think of when I attended Chinese lessons in school. It's slightly more tolerable now that I have a reliable tutor at home whom I can get along with.
Felix Tan,
Nanyang Technological University 
Competent and friendly. I miss having Felicia tutor me now that I am at university.
Michael Wong,
Anglo-Chinese School (Independent) 
Firm, patient and explains difficult concepts in a step-by-step manner so that I can understand.
Winfred Chong,
Peirce Secondary School 
Very good exam tips and strategies. Needed these so much.
Lau SL,
Anglo Chinese School
The syllabus and curriculum have changed. Mrs Tan has shown me how other schools teach English to their students. I am at the top of my class again at ACS.
Liu Yang Toh,
Raffles Institution (now studying PPE at the University of Oxford) 
If I recommend Best Tutor to my classmates, will they have an edge over me? Hahaha.
Liew Lai Peng,
Yio Chu Kang Secondary School 
Madam Wong makes sure that I understand the questions thoroughly. When I gave wrong answers, she explained why the correct answer is what it is. Helps a lot to understand the reasoning, rather than be forced to memorize like crazy.
Guo Wei Hau,
National University of Singapore 
I now understand the issues surrounding demand-side policies. Wrote a good paper on it, and my prof at NUS complimented me.
Yun Ai Li,
Regent Secondary School
I needed someone to help with my homework, which was getting overwhelming because I couldn't understand so many things. Managed to catch up, and passed Biology.
Singapore's Best Tuition Agent | Hire Tutor Singapore | Primary School | Secondary School Tuition | Junior College
Comments About Good Tutors (By Parents About Good Tutors)
Chan Kai Ting,
Managing Partner Law Firm 
My son is in the Integrated Programme, and it is very difficult to find a qualified and reliable tutor who is able to think ahead of him. I asked around a few agencies, and finally managed to find a very competent tutor through Best Tutor.
Zubaidah,
MOE Teacher, Math,
School in the West
My son rolled his eyes and said "OK, you found yet another tutor again." Fortunately, Roger had great chemistry with him, and has been teaching him from P4 till now (Sec 2 at the time of writing).
Michael Peh,
Hospitality industry  
Sandy helped my son improve on his grammar, vocabulary and pronunciation. Best of all, how to use the words in the correct manner. Without her guidance, he and I would not know which mistakes were made. Such a relief to have a reliable tutor.
Eddy Kan,
Company Director 
After the Meet the Teacher session at ACS, I decided that my son needed a tutor. We were shown 2 profiles, and his Chinese has stabilized.
Understood exactly what stage my daughter was at, and what she needed to move forward. She managed to get an A* in English, and is now in the IP programme at RGS.
Eva Cheong,
Finance Manager 
Peter had no sense of urgency, and we would fight over the way he lazed around at home. William was able to make Geography interesting because he had many fun stories to tell. I told William that we do not need quick results, and I am so pleased that Peter shows interest in researching for the mini projects that William gives to him. Thanks for recommending us this reliable tutor.
I teach Chemistry in a school in the West. I know how on some days, it is difficult to teach such large groups of students, and I have to cater for the middle range in the group. I try to give equal attention to the slower students and the fast learners….but there is only that much time that teachers have in front of their class. My son and daughter have tuition at home because I want them to have the full attention of a tutor.
Wong Kwok Hing Financial Advisor
Anyone can tutor, but it's rather difficult to motivate a reluctant 15 year old. Thanks Desmond, for giving my son the confidence that he (and we) needed.
Lau Jin Yee,
Maritime industry 
Very pleased with the steady improvement in grades.
Khoo K J,
MOE Teacher,
Central Singapore region 
I teach Principles of Accounts in a top secondary school, and am too tired to teach my son when I get home. Fortunately, managed to find a nurturing and responsible tutor.
Yap May May,
Real Estate Agent
If only I found him years ago, maybe Anthony's Chinese would not have become so weak.
Heshita Balan,
Economics Analyst,
Local Bank 
Claire was traumatized by the Lit grades. Other subjects were good, but Lit is not easy to understand. Valery was able to clearly explain about the differences in literary devices.
Yap PH,
Provision Shop Owner 
Heng Loon gets his homework (school and tuition) done, and each time that happens, he proudly tells us so.
Madam Mok,
Interior Designer
I prefer a young tutor, and true enough, she got along so well with my daughter.
Doris Fernandez,
Human Resources,
Logistics Company 
The previous tutors were not able to capture his attention. Mr Tan is able to make History relevant because of the colorful comments that he has.
Keith Chow,
Internet Security Company  
I notice that my son has not come up with excuses recently to avoid Math tuition. Miss Lim has helped him reduce his fear of not being able to understand the key methods.
Rafidah identified Nora's weak points and told us about MOE's changes in exam formats. Then, she gave us tips on how Nora can improve. Very useful information, and very helpful tutor.
Siok Hwee is a very patient tutor, and gets along very well with my son. His grades have improved this year. Best of all, he has changed his attitude toward my wife and me.
Jacky Leong Kam Wai,
Engineer,
Oil company 
Wee Ling looked so young and we wondered if she could teach. Turns out that she is good at Math and can explain things so clearly and patiently. It is good to hire a tutor who is still studying because they know what students are going through.
Yuen Chu Ting,
Hwa Chong Institution 
Very resourceful and hardworking coordinators, and they have found me tutors who know their subjects – and can teach so that I can understand. I am less grouchy when I am at CCA because I know that I have enough time for most of my stuff now.
Ang Chung Hong,
Pharmacist 
My daughter is in the GEP at Tao Nan, and has so many questions about everything. Fortunately, Madam Wang has been able to help her with school work, as well as in her hobbies.
Ng Ching Man,
Airline Ground Staff 
My son's learning capacity is erratic. I know he is not easy to teach, but Teacher Alice has been doing a good job.
Kam Wai Meng,
Advertising industry
My mother-in-law objected when I wanted an English tutor for my K2 daughter. Fortunately (for me), the tutor gets along well with both my daughter as well as family members. And she speaks more confidently now.
Nelson Ho,
Biochemical Researcher 
The tutor that Best Tutor showed us is a popular tutor in the Central area. I sat in on one of his sessions. Will leave the teaching to him, because I am comfortable that he has a good balance of being firm and friendly.
Soh Meng Puah Accountant, CPA 
General Paper has been a problem for my son since JC1. Mr Tan is a very versatile and committed tutor. Gary had an A, and is now studying law in the UK. 
Francis Wong,
Lecturer,
Local university
My daughter is studying at Nanyang Girls' High School. She felt so "left behind" in class even though she does her best to pay attention and understand. Having a tutor who is an undergraduate has helped, especially when he tells her what to pay more attention to for the exams.
Karson Lum,
Hair salon owner 
My mother-in-law objected when I wanted an English tutor for my K2 daughter. Fortunately (for me), the tutor gets along well with both my daughter as well as family members. And she speaks more confidently now.
Singapore's Best Tuition Agent | Hire Tutor Singapore | Primary School | Secondary School Tuition | Junior College
Comments by tutors about good students
I was the level head for Secondary 4 Physics, overseeing the planning and implementation of the curriculum for upper secondary students. I am able to tailor lessons that suit your child's learning needs because I am very familiar with the curriculum and how exam questions are set. I chose Best Tutor to represent me solely, because one of the team leaders was also a level head like me, and understands the education sector very well.
Charlie Woo,
Econs Tutor (9 years tutoring experience) 
Thanks for going the extra mile. Really appreciate that you have matched me with such good students.
I teach Primary 6 students at one of the top schools in Singapore. Best Tutor has excellent research and resource materials for teachers like me to be connected to good teaching practices globally. Thanks for bringing that content to us!
James Chan,
English Tutor (3 years tutoring experience)
I registered with 5 online tuition agencies. Two of them were a bit too "commercial" for me, and I didn't like the profiles of students that they sent to me.
Best Tutor's Academic Advisors
Our academic advisors include:
Best Tutor provides the winning edge in education services
Making the decision to hire a private tutor AND finding the right one can make all the difference in helping your child get his education back on track
Talk to Best Tutor now, and see for yourself how our tutors can help you in the subjects you are weak at
Achieve Much Better Grades, Starting Today
Hire Singapore's best tutors, so that you can confidently start to score higher grades – and have a better chance to enter the good classes and schools
Everyone Can Do Well In their Exams
Hire Effective Home Tutors
Singapore's Best Tuition Agent | Hire Tutor Singapore | Primary School | Secondary School Tuition | Junior College
Singapore's Best Tutors For: