The Most Singapore Tuition Agency Assignments | The Most Tuition Jobs In Singapore | Latest Tuition Assignments In Singapore | Many Tuition Assignments
Singapore Tuition Agency Assignments: Tutors Needed - Urgently
Tutors needed for immediate assignments at the Primary School, Secondary School, JC, Polytechnic and University levels
You get the best results when you are a part of the Best Tutor team
Tutors Needed For Over 100 Latest New Jobs Today
The Most Singapore Tuition Agency Assignments | The Most Tuition Jobs In Singapore | Latest Tuition Assignments In Singapore | Many Tuition Assignments
Tutors Needed For All Budget Ranges
Our tuition assignments suit all budgets, across Singapore
Let us know your preferences and conditions, and leave the job-hunting to us
Every day, Best Tutor has new assignments near your home. We'll help you fill your schedule quickly
Our clients include parents who are:
Principals and teachers at MOE schools

University lecturers

Professionals (lawyers, doctors, accountants)

Public sector executives

SME owners

Leading tuition centres

Young parents

Grandparents
Through Best Tutor, each of our clients found a committed tutor, who quickly helped students' grades improve.
Tutor Qualifications -
New Tutors Needed Daily. All Subjects, All Levels
We are seeking private tutors that are available full time or part time, and for MOE current and former teachers to join our home tutoring team
Secure your career in education, and earn the income and respect that you desire
Best Tutor makes it easy for you to have a steady flow of students that need your tutoring expertise
Fill out the Tutor Application today, and become a part of our growing team
We have over 33,000 experienced tutors in our team
Our tutors' qualifications range from current teachers at MOE schools, experienced university undergraduates, to PhD-tutors
They are very familiar with the latest MOE syllabus and exam requirements
Our tuition assignments suit all budgets, across Singapore
Hourly rates range from $30 to over $120
Tutors needed every day for all subjects, all levels – for primary school, secondary school, junior college, polytechnic and university students
Let us know your preferences and conditions, and leave the job-hunting to us
Reliable Tutors Want To Join Our Team
Reliable tutors join our team because we are careful when matching their skills with students' aspirations
Since 2006, we have established a broad and deep network of specialist and effective home tutors in all the academic levels and subjects
Tutors Needed For New Tuition Assignments Every Day 
We'll help you fill your schedule quickly
The Most Singapore Tuition Agency Assignments | The Most Tuition Jobs In Singapore | Latest Tuition Assignments In Singapore | Many Tuition Assignments
How To Register
Full-Time And Part-Time Tutors Needed
One easy step! 
We take talent very seriously
Best Tutor is where we are today thanks to amazing tutors
If you would like to explore a tutoring career with us, we'd LOVE to hear from you!
Contact us here. Please indicate your:
Name

Areas that you would like to teach at (eg Newton, Jurong, Pasir Ris)

Email address




Mobile number

Education/professional qualifications/awards

Subjects you teach

Levels you teach (Primary, Secondary, JC, Polytechnic, University)

Hourly rate
Tutors Needed For These MOE Subjects:
We maintain an active, high quality database of tutors in:
Chinese

Combined Science

Elementary and Additional Mathematics

English

Geography

General Paper

History

Literature

Malay

Principles of Accounting

Pure Biology

Pure Chemistry

Pure Physics

Science

Tamil

Theory of Knowledge
Free, Simple, Fast
Fill our online form. Many assignments are waiting for you!
Primary School

Gifted Education Programme

Integrated Programme

International Baccalaureate

Secondary School Express

Secondary School Normal Academic

Junior College

Polytechnic

Private Candidates

University
Our Tuition Coordinators (Team Leaders)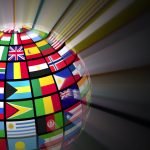 Singapore Management University, BSc (School of Economics)
Curriculum Head, Best Tutor Social Sciences – General Paper, History, Geography, Social Studies, Economics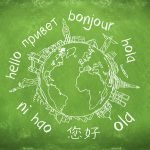 Nanyang Technological University, BA Hons
National Institute of Education/NTU, PGDE
Former MOE teacher
Bristol University, MA – Linguistics
Division Head, Best Tutor Languages – English, Mother Tongue, Literature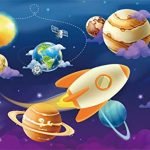 National University of Singapore, BSc Hons
California Institute of Technology, MSc
Former MOE teacher
Head, Best Tutor Math, Accounting, and the Sciences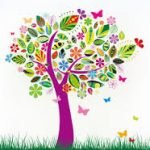 University of British Columbia, PhD (Curriculum and Pedagogy)
Manager, Best Tutor
The Most Singapore Tuition Agency Assignments | The Most Tuition Jobs In Singapore | Latest Tuition Assignments In Singapore | Many Tuition Assignments
This is the Tutor Code Of Conduct:
When responsible tutors apply for assignments, Best Tutor shows their profiles to our clients with our strong recommendations.
Best Tutor can help you fill your available tutoring slots with as many tuition jobs and quality students as you can accommodate.
We also require our tutors to observe:
The student's academic performance always comes first
Update the parents regularly on the student's progress, learning needs, and challenges
Tutors shall provide their tutoring services with all due skill, diligence and professionalism
Be punctual for all lessons
Be appropriately dressed
If you must re-schedule, please do so at least 2 days before the actual day
Avoid excessive use of your mobile phone during the lesson
Get regular updates of the school curriculum, exam formats, and marking requirements
Have a pleasant disposition
No physical contact with the student at all times
No vulgarities shall be used
Becoming Better Tutors - And Ensuring You Get Many Tuition Jobs
Our most experienced, successful and responsible tutors – who get offers of many tuition jobs – often ask themselves: "How well did I":
Prepare for the particular lesson

Encourage the student to think, through the use of questions

Competently handle questions from your student

Keep the student interested in the lesson

If you feel that your lesson was lacking in any of these areas, then you need to review the lesson plan based upon what you know about your Student's particular learning style.
When tutors focus on goal setting and customized lesson plans, your students will progress academically.
This is the surest way that you can get many tuition jobs
Proven Tips To Be An Effective Private Tutor, So That You Will Be Offered Many Tuition Jobs 
Be a responsible tutor. When you are patient and nurturing, parents appreciate your efforts. Remember that every child is capable of using strategies you teach to find the knowledge, keep the knowledge and constantly improve from where they are
Provide the student more chances to speak up throughout lessons. This will help him/her to better understand the content. The student will likely then become more comfortable to speak out in your presence
Once you sense that the attention span of your student is decreasing, you should learn how to change topics or perhaps offer the student a rest. A five-minute break can certainly make miracles for a student
Speak with the parents if the student isn't paying attention to you, and suggest ways to better involve the parent and student in your lessons
Responsible tutors can make learning real, relevant and rigorous. Such tutors are experts in their academic content – they thoroughly understand the subject's concepts, ideas and problems
Being a tutor is a formidable yet rewarding career. It is a great challenge to take, and all the effort you put in is worth it because you have the satisfaction of working one-on-one, and seeing your students overcome challenges
Whether it is tutoring Math, English, Physics or Principles of Accounting, you are providing the knowledge, attention and time a student needs in order to learn difficult subject matter
Many students have lowered self esteem because of poor grades and difficulties with learning. By carefully and expertly working with them, you are giving them an enormous advantage to work at their pace and for them to ask questions without being ridiculed
As a tutor, you are able to nurture students and help them enhance their knowledge, raise their confidence and help them succeed
Fill out the Tutor Application today, and become a part of our growing team
Secure your career in education, and earn the income and respect that you desire
Everyone Can Do Well In their Exams
Hire Effective Home Tutors
The Most Singapore Tuition Agency Assignments | The Most Tuition Jobs In Singapore | Latest Tuition Assignments In Singapore | Many Tuition Assignments
Singapore's Best Tutors For: