The Right Tutor Makes A Big Difference
85% of our students achieved improvements of at least 1 grade, within 6 weeks after tuition started.
It's Your Turn To Succeed!
Latest MOE Syllabus & Exam Marking Schemes
Everyone Can Do Well In their Exams
Catch The Problem Early, And Boost Your Grades Now.
Start Effective Tuition Tomorrow
Choose From 33,000 Of Singapore's Most Qualified And Experienced Home Tutors.
Many Tutors Brought To You By Our Tuition Coordinators (Team Leaders)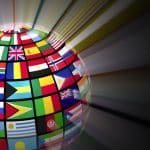 Singapore Management University, BSc (School of Economics)
Curriculum Head, Best Tutor Social Sciences – General Paper, History, Geography, Social Studies, Economics.
Nanyang Technological University, BA Hons
National Institute of Education/NTU, PGDE
Former MOE teacher
Bristol University, MA – Linguistics
Division Head, Best Tutor Languages – English, Mother Tongue, Literature.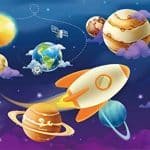 National University of Singapore, BSc Hons
California Institute of Technology, MSc
Former MOE teacher
Head, Best Tutor Math, Accounting, and the Sciences.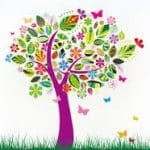 University of British Columbia, PhD (Curriculum and Pedagogy)
Manager, Best Tutor.
Only successful private tutors are accepted into our team
Our objective is to professionalize the tuition industry in Singapore
Annually, Best Tutor helps students achieve their A-grades, and to be accepted into their choice of Gifted Education Programme, Integrated Programme, International Baccalaureate Programme, Express Stream, Polytechnic, Junior College and University courses.
We have Singapore's strongest team of qualified high-performing tutors, ranging from current teachers at MOE schools, reliable undergraduate tutors, to PhD-tutors.
Many Tutors. Hire Singapore's Most Professional Tuition Teachers
Engage Reliable Tutors From Singapore's Leading Tuition Agency
Bring in reliable tutors because you know that when your child says "I don't care", he really means "I am too scared to care because then I might fail."
Best Tutor will identify professional and effective tutors who are patient, caring and make the sincere efforts to help their student.
If you are a student whose parents and teachers are often complaining that you are not putting in enough effort into your work, hiring qualified tutors will help you know if your student methods and exam skills are correct.
Choose Your Ideal Private Tutors Today
Just let us know your expectations.
Within 12 hours, we will show you tutor profiles that best suit your requirements
Singapore's best tutors want to join our team because our tuition agency is careful when matching their professional skills with students' aspirations
Since 2006, we have established a broad and deep network of specialist and effective home tutors in all the academic levels and subjects.
7 out of 10 of our students are recommended by current students and parents.
You probably found us because your relative, friend or school teacher told you about our reliable tutors.
Our clients include parents who are:
Principals and teachers at MOE schools

University lecturers

Professionals (lawyers, doctors, accountants)

Public sector executives

SME owners
33,000 Qualified Tutors Are Ready To Start Tuition This Week
Just let us know your expectations.
Within 12 hours, we will show you 4 to 10 profiles of highly qualified tutors that best suit your requirements.
Most importantly, we meticulously assess our tutors' academic background, motivation and reliability.
affordable, fair Tutor Rates
Our tuition assignments suit all budgets, across Singapore.
Tutor matching is free. You pay only for the lesson(s) conducted.
Best Tutor is Singapore's most popular tuition agency.
We believe in delivering on each and every promise.
Your tuition needs will always be our top priority, and we want you to have the best tuition. experience from our private tutor.
If for any reason we feel that we are not able to fulfill the assignment, we will tell you.
This will enable you to spend your time more fruitfully.
The Right Tutor Makes A Big Difference
Our professional tuition coordinators know exactly how to shortlist the most qualified tutors who can help your grades improve.
Even A-scoring students have days when they feel totally lost or weak in a certain topic.
Our carefully-chosen tutors can explain everything from scratch and customize their lessons based on your pace.
We are fast. We are well-known.
We have Singapore's most effective home tutors.
Our professional tuition coordinators how to find committed tutors who can identify the causes why you obtained lower than expected grades.
Best Tutor knows what works, which experienced tutors can help your grades improve, and why.
Your proficient home tutor will tailor the lessons according to your specific learning and grades objectives.
Every student and parent is different.
Understanding your preferences take precedence in everything that we do.
Therefore, Best Tutor invests time to understand those needs, and customizing our tuition matches to find the most exceptional home tutors for you.
Whether you are already scoring A's and want to achieve even stronger A's, or have already studied hard and still have difficulty passing – we have professional tutors for you.
Catch The Problem Early, With Effective Home TUITION SINGAPORE
The core learning methodology of the Singapore education system is that each skillset is the foundation for future lessons.
This is similar to Lego bricks being carefully situated next to the other.
Build a strong foundation for your child.
Remedial tutoring can start at any age, but catching the problem early is best.
We Are Professional Educators Ourselves
This means we have the right expertise to match you with outstanding tutors.
The Best Tutor management team comprises senior former MOE teachers.
We have been educators all our professional lives. And we are parents too.
In particular, we completely understand the problems that students and tutors face, and how students can overcome those challenges.
Therefore, we can secure the most suitable tutor match for you.
Two Things That We Won't Do
No Automated Tutor Matching
Parents tell us that computer matching does not result in identifying suitable tutors that their children need.
Careful manual matches made by experienced tuition advisors work much more effectively.
We are sure that you agree.
The best way to find effective home tutors is through live interviews to assess the tutors' track records, and their own academic achievements.
We Do Not Sell Our Tutor and Client Database
Many online tuition agencies rent their tutor and client database to anyone willing to pay $75 a month.
Your privacy is important to us, and we do not have programmes that allow "licensees" or "subscribers".
Tuition Assignments Best Tutor Form
Tuition Assignments - Choose from over 100+ new daily tutor jobs
The Best Tutor Advantage / 01
Students who are seeking additional learning support are more than likely doing it as a result of frustration and desperation. They probably have tried seeking assistance from other places before they manage to find a home tutor whom they are comfortable with. Positive reinforcement and encouragement is essential in connecting with a student and reassuring them of their progress. Well-selected praise can go a long way to cementing the trust between tutor and student.
The Best Tutor Advantage / 02
An open dialogue between tutor and student is essential  if the student is going to get the assistance they require. Encourage your child to be open and honest about their learning needs so that the evaluation of the skills required for exam success can be identified and taught to the student. Accurate assessment of your child's needs and difficulties will allow our tutor to take the right approach from the beginning.
The Best Tutor Advantage / 03
Many students struggle with the concept of good study habits. It is vital that your home tutor is able to model good behaviours for your child to adopt, when it comes to approaching school work, homework and exams. This will help your child to get organised and to understand the importance of engaging in academic work with a positive attitude.
The Best Tutor Advantage / 04
Every one of us learns differently. There are a number of learning styles that explain the way people approach education. Presenting information and getting students to engage with content in a variety of ways can not only improve their chances of understanding it but also their level of enjoyment.
The Best Tutor Advantage / 05
For some students, particular subjects or concepts are very difficult to understand. Showing patience with student progress, even if it is in very small steps, is very important for their self-confidence. They must feel tutors acknowledge not only their results but their attempts too.
Revise All Weak Chapters And Prepare For Coming Exams
Our Numbers Show What You Too Can Achieve
Your grades will quickly get better
Our Guarantee:
Experienced & Qualified Tutors
Best Tutor wants to ensure that our students understand all concepts, 100%
Qualified, experienced tutors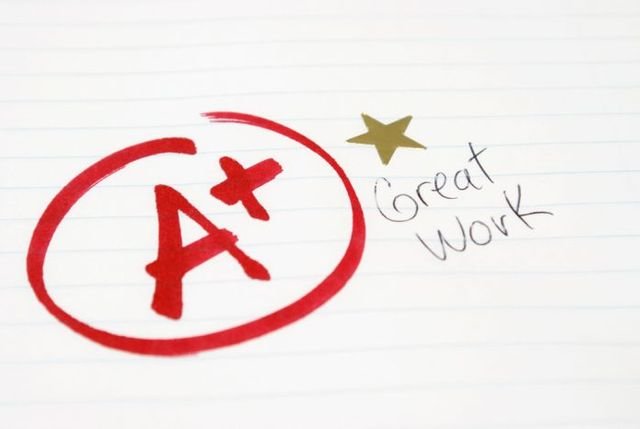 Positive Reviews & Recommendations By Parents, Students And Tutors
Belinda Liew,
National Junior College
Mrs. A – my school's Math teacher was right – you guys know what you are doing, and will recommend me a realistic study plan and tutor. Should I thank Mrs A or Best Tutor? Hahahah!
Sebastian Fernandez,
Lawyer
Sandra is punctual, reliable, and friendly (but firm). I would like to thank her for her help and taking the initiative to support Claire so well throughout P4 to P6.
Sharifah Ibrahim,
Cantonment Primary School
Learnt so much. Very good exam tips. Teacher Ben's helpful hints on which topics to focus on – and why – made studying a lot more tolerable. And at times, fun.
Song Ching Hui,
NUS Yong Loo Lin Medical School
We had a few months after A Levels, before the start of the university term. I registered with Best Tutor, and I am still teaching the four IP students that they matched me with. 
Stephen Lee,
Undergraduate at top UK university
I was taking H3 Economics. My mum hired 4 tutors, and none of them were suitable. I am grateful that you showed me Ms Chew's profile. She is a terrific and reliable home tutor for H3 Econs. I scored a distinction!
Tan JK,
Mum of Year 3 student
Walter's PSLE score was good enough for him to be in the Integrated Programme. But the other students in his classes are now doing better than him. We are so glad that you showed us Mr Gan's profile. He has a PhD in Physics and can teach the breadth and depth that Walter needs.
Edward L,
Sec 3, school in the west

My Sec 2 results were not very good and I am determined to work hard, to get an A for my O Levels. I need to get into a good JC. Ms Lim is a good mix of funny and strict. My Maths grades are much better now. Should be able to get that A very soon.
Khoo CW,
Father of P6 student
Yen Ling had been scoring 80+ when she used to usually get 90+ for her English, Math, Science and Mother Tongue. P6 is a crucial year. Thanks for finding these good MOE teachers to be her tutor. Her grades are back above 90 again.
Mrs V,
Master Teacher, MOE
Your coordinator Ryan dealt with our difficult request promptly, and with a positive outcome. Thanks for recommending us such effective home tutors. Much appreciated.
Margaret Cheah,
Math Tutor
Being able to see for myself the academic progress and achievements of my students has made me understand why tutors who have helped me in the past, loved and enjoyed their job so much.
Madam B,
MOE Teacher, Biology
Thank you for the past few years. I find tutoring completely different – and in some ways more rewarding – to classroom teaching.
Larry Mok,
Humanities tutor
It has been a fantastic experience. So much so that I plan to do a Postgraduate Diploma in Education at NTU and go into teaching as a career. I have found a real passion for teaching, and thank you for the opportunities and experiences you gave me. 
Best Tutor's Academic Advisors
Our academic advisors include:
Best Tutor provides the winning edge in education services.
Making the decision to hire a private tutor AND finding the right one can make all the difference in helping your child get his education back on track
Talk to Best Tutor now, and see for yourself how our tutors can help you in the subjects you are weak at.
Achieve Much Better Grades, Starting Today
Hire Singapore's best tutors, so that you can confidently start to score higher grades – and have a better chance to enter the good classes and schools.
Everyone Can Do Well In their Exams
Hire Effective Home Tutors
Singapore's Best Tutors For: