English Tuition | Primary School | Secondary School | Private Tuition | Tuition In Singapore
It's Your Turn To Succeed!
85% of our students achieved improvements of at least 1 grade, within 6 weeks after tuition started
Latest MOE Syllabus & Exam Marking Schemes
Everyone Can Do Well In their Exams
Catch The Problem Early, And Boost Your Grades Now
Start Effective Tuition Tomorrow
Choose From 33,000 Of Singapore's Most Qualified And Experienced Home Tutors
Only successful private tutors are accepted into our team
Our objective is to professionalize the tuition industry in Singapore
Annually, Best Tutor helps students achieve their A-grades, and to be accepted into their choice of Gifted Education Programme, Integrated Programme, International Baccalaureate Programme, Express Stream, Polytechnic, Junior College and University courses
We have Singapore's strongest team of qualified high-performing tutors, ranging from current teachers at MOE schools, reliable undergraduate tutors, to PhD-tutors
English Tuition | Primary School | Secondary School | Private Tuition | Tuition In Singapore
Our Tuition Coordinators (Team Leaders)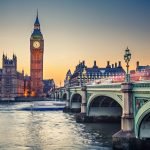 Singapore Management University, BSc (School of Economics)
Curriculum Head, Best Tutor Social Sciences – General Paper, History, Geography, Social Studies, Economics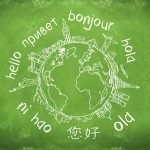 Nanyang Technological University, BA Hons
National Institute of Education/NTU, PGDE
Former MOE teacher
Bristol University, MA – Linguistics
Division Head, Best Tutor Languages – English, Mother Tongue, Literature
National University of Singapore, BSc Hons
California Institute of Technology, MSc
Former MOE teacher
Head, Best Tutor Math, Accounting, and the Sciences
University of British Columbia, PhD (Curriculum and Pedagogy)
Manager, Best Tutor
Hire Experienced English Tuition Teachers
English Tuition | Primary School | Secondary School | Private Tuition | Tuition In Singapore
English Tuition | Primary School | Secondary School | Private Tuition | Tuition In Singapore
Experienced English Tutors will help your grades improve
Like it or not, we all judge others by how they speak. At the same time, we are also judged by them. The way we speak and our choice of words tells our listeners a lot about us and our background.
What goes on in your mind when you hear English being spoken by people with these accents: French, Chinese, Americans, British?
Employers Appreciate Good English Skills
English has been described as "the language of opportunity".
Founding Prime Minister Lee Kuan Yew had said in 1999 that "We are learning English so that we can understand the world and the world can understand us."
You Are What You Write And Speak
When you apply for a job, when you send an email to client, when you call your boss – chances are, you are using English.  How well you are able to communicate becomes your badge of identity. No matter what combination of languages you can speak and write, English is probably the most essential in a corporate environment.
Be Better Than Your Peers
It is an especially complex language to master, but once you do, it distinguishes you from your competitors.
English is the language of business and science. The more proficient you are in English, the better access you will have to a broader variety of careers.
High-Paying Jobs In Singapore 
Even if you are not thinking of working abroad, there are many well-paying jobs at the more than 7,000 multinational corporations in Singapore.
A Towers Watson Asia headquarters study found that Singapore hosts 41 per cent of Asia-Pacific headquarters among 319 global Fortune 500 companies. In comparison, Hong Kong hosts 34 per cent (while mainland China hosts 16 per cent).
English is the most commonly spoken language in the world. It is the official language of 60 of the world's 196 countries. It is spoken by 1.5 billion people worldwide. That's a lot of people to meet and speak to.
Did you know that 55% of the world's webpages are written in English? Other popular languages are Russian, German, Japanese, Spanish, French and Chinese.
Knowledge of English therefore allows you to tap into far more of the world's intellectual resources.
English is, of course, essential if you intend to pursue a scientific career. Within the Science Citation Index, an estimated 95% of articles are written in English.
Many of us do.
We use dental fractives like "tree" instead of "three", and "datelai" instead of "deadline".  Or, we have said "you got eat this before, or not?" and "Cannot anyhow do like this one, leh."
It is too early yet to predict the future of Singlish. We use it for ease of communication with those who are more comfortable speaking either Singlish, Mandarin/dialects, Tamil/Hindi or Malay.
Perhaps most Singaporeans are still at the stage where we are defining and forming our cultural identity. And language of course plays a major role in how we view ourselves and others.
As the level of education rises with each new generation, increasing numbers of people will be effortlessly switching between Standard English and Singlish.
Currently, the English curriculum aims at being more interactive and fun for the student. The objective is to increase interest in languages.
In school, you raise your hand but the teacher is busy. He is attending to three other students who had put up their hand just before you. The bell rings and class is over. You still don't understand how to do the homework, and there's SA next week.
Hiring qualified English tutors from Best Tutor will help you:
Write to suit purpose, audience and context in a way that is clear and effective




Use correct grammar, spelling and punctuation

Understand implied meaning

Identify key messages, main ideas and details in a variety of spoken and written texts

Infer and draw conclusions
You need to demonstrate mastery of these (and more), in order to do well in the major national exams administered by the Ministry of Education. 
Source: Ministry of Education/SEAB website
Be exam-ready. English. Make it work for you.
Signs That You Need Tuition
Hire Qualified Tutors So That Your Grades Can Improve
English Tuition | Primary School | Secondary School | Private Tuition | Tuition In Singapore
Students don't fall behind all at once. It happens a little every day
Have any of these happened?
You listen carefully in school, but some concepts are just impossible to grasp. And you are too shy to ask your school teacher

Your daughter's grades keep falling despite her best efforts

Your son's teacher has sent you messages that he has not been handing in his homework

Your teacher told you "read more widely". You are keen to do this, but how and where do you start?

You are losing confidence, and are very anxious about tests

Out of frustration, you have told your son, "If only you would try, I am sure that you can do well."

You studied all the materials in the text book, but the exam question was about something that wasn't in the book

You understand the exam question, and the content in your text book. But it's so hard to apply what you've learnt

You have enrolled at tuition or enrichment centres, and you are still not able to cope with exam questions

Some mornings, you wake up feeling defeated and are dreading another day of school

Your daughter's homework grades are generally good. But almost always, her CA and SA grades are disappointing

When you hand in homework, there are many errors even though the topics were already covered in class

You wonder if you have picked up bad study habits, and why your classmates are always doing better than you

You want to know why your son does not care about school work, and what you can do about it
When Do You Need Tuition?
Qualified tutors should be called upon when a student finds that the attention and support of a classroom teacher no longer meets their individual learning needs. This can be a result of many factors including:
Curriculum progression

Time constraints

Individual learning difficulties

Absence

Miscommunication between teacher and student
Bring in reliable tutors because you know that when your child says "I don't care", he really means "I am too scared to care because then I might fail."
Best Tutor will identify professional and effective tutors who are patient, caring and make the sincere efforts to help their student
If you are a student whose parents and teachers are often complaining that you are not putting in enough effort into your work, hiring qualified tutors will help you know if your student methods and exam skills are correct
English Tuition | Primary School | Secondary School | Private Tuition | Tuition In Singapore
Choose Your Ideal Private Tutors Today
Just let us know your expectations. Within 12 hours, we will show you tutor profiles that best suit your requirements
Singapore's best tutors want to join our team because we are careful when matching their professional skills with students' aspirations
Since 2006, we have established a broad and deep network of specialist and effective home tutors in all the academic levels and subjects
7 out of 10 of our students are recommended by current students and parents
You probably found us because your relative, friend or school teacher told you about our reliable tutors
Our clients include parents who are:
Principals and teachers at MOE schools

University lecturers

Professionals (lawyers, doctors, accountants)

Public sector executives

SME owners
33,000 Qualified Tutors Are Ready To Start Tuition This Week
English Tuition | Primary School | Secondary School | Private Tuition | Tuition In Singapore
Just let us know your expectations
Within 12 hours, we will show you 4 to 10 profiles of highly qualified tutors that best suit your requirements
Most importantly, we meticulously assess our tutors' academic background, motivation and reliability
affordable, fair Tutor Rates
Our tuition assignments suit all budgets, across Singapore
Tutor matching is free. You pay only for the lesson(s) conducted
We believe in delivering on each and every promise
Your tuition needs will always be our top priority, and we want you to have the best tuition experience from our private tutor
If for any reason we feel that we are not able to fulfill the assignment, we will tell you
This will enable you to spend your time more fruitfully
The Right Tutor Makes A Big Difference
Our professional tuition coordinators know exactly how to shortlist the most qualified tutors who can help your grades improve
Even A-scoring students have days when they feel totally lost or weak in a certain topic
Our carefully-chosen tutors can explain everything from scratch and customize their lessons based on your pace
We are fast. We are well-known
We have Singapore's most effective home tutors
Our professional tuition coordinators how to find committed tutors who can identify the causes why you obtained lower than expected grades
Best Tutor knows what works, which experienced tutors can help your grades improve, and why
Your proficient home tutor will tailor the lessons according to your specific learning and grades objectives
Every student and parent is different
Understanding your preferences take precedence in everything that we do
Therefore, Best Tutor invests time to understand those needs, and customizing our tuition matches to find the most exceptional home tutors for you
Whether you are already scoring A's and want to achieve even stronger A's, or have already studied hard and still have difficulty passing – we have professional tutors for you
Catch The Problem Early, With Effective Home Tutors
The core learning methodology of the Singapore education system is that each skillset is the foundation for future lessons
This is similar to Lego bricks being carefully situated next to the other
Build a strong foundation for your child
Remedial tutoring can start at any age, but catching the problem early is best
We Are Professional Educators Ourselves
This means we have the right expertise to match you with outstanding tutors
The Best Tutor management team comprises senior former MOE teachers.
We have been educators all our professional lives. And we are parents too
In particular, we completely understand the problems that students and tutors face, and how students can overcome those challenges
Therefore, we can secure the most suitable tutor match for you
Revise All Weak Chapters And Prepare For Coming Exams
Our Numbers Show What You Too Can Achieve
Your grades will quickly get better
Our Guarantee: Experienced & Qualified Tutors

Best Tutor wants to ensure that our students understand all concepts, 100%
Qualified, experienced tutors
Best Tutor's Academic Advisors
Our academic advisors include:
Best Tutor provides the winning edge in education services
Making the decision to hire a private tutor AND finding the right one can make all the difference in helping your child get his education back on track
Talk to Best Tutor now, and see for yourself how our tutors can help you in the subjects you are weak at
Achieve Much Better Grades, Starting Today
Everyone Can Do Well In their Exams
Hire Effective Home Tutors
Singapore's Best Tutors For: